Ocean Rescue: Women-only crew on two-year sea voyage to tackle plastic pollution
A police constable and a yoga teacher are among those on the Expedition mission, which sets sail from Plymouth on Tuesday.
The trip is called Exxpedition to represent the female chromosome (XX).
It is entirely made up of female guests and crew members to highlight the under-representation of women in STEM (science, technology, engineering and mathematics) industries, reported to be just 13%.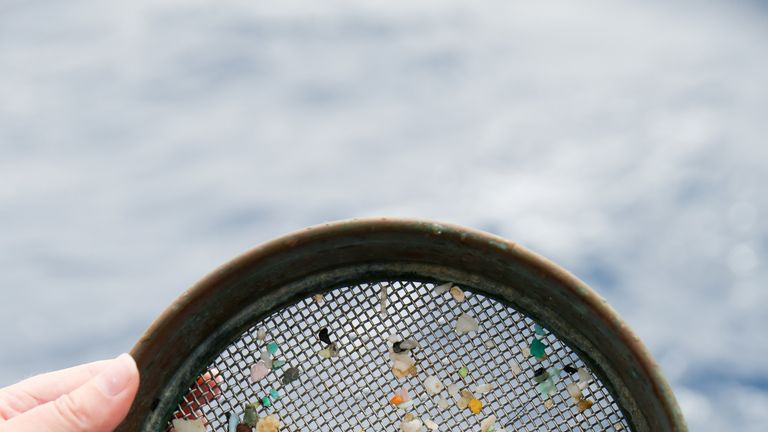 The research ship will visit four of the five oceanic gyres (circulating ocean currents), where ocean plastic is known to accumulate, and the Arctic.
The trip will span 38,000 nautical miles with the first stop the Azores in the Atlantic Ocean, where 10 new women will join the ship.
Among the first 10 who have paid to take part is Kirsty Young from London who works as a firearms officer for the Ministry of Defence.
"It's the fact to an ordinary person like me it's so unseen," she said.
"I do my bit, I recycle. Going out there and seeing it for myself and hopefully being a bit shocked by what I see and the results we get on the boat I really hope that will encourage me to go back and tell my story."
Participants on the first leg come from the UK, Australia, Indonesia, Malaysia, Croatia, Canada, USA and Germany.
The scientific tests carried out on-board and on samples sent back to land are being led by the University of Plymouth.
Original Article: http://news.sky.com/story/ocean-rescue-women-only-crew-on-two-year-sea-voyage-to-tackle-plastic-pollution-11830141